As proud members of the South Bay, we put a great deal of value in giving back to the neighborhoods in and around the beach cities.  In fact, the very meaning of Locale90 is about being and supporting all things local and staying true and authentic to who we are. This is why we purchase our produce from local farms, markets and purveyors as well as fine foods from Southern California whenever possible.  To take it a step further, we have committed ourselves to supporting local schools and School Garden Programs to support education of students on healthy eating, farming and where their food comes from.
At the Source
Specifically, we have partnered with GrowingGreat which is a garden and nutrition education program for elementary age students based here in the South Bay.  Growing Great has partnered with over 12 South Bay Elementary Schools and almost 50 schools in the Los Angeles area.  GrowingGreat's mission is to empower every child to grow up healthy through science-based garden and nutrition education.  For more information on GrowingGreat, please visit their website at www.growinggreat.org. http://growinggreat.org/wp-content/uploads/2014/02/GGlogofinal_519x1251.png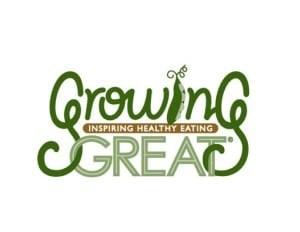 In an even more "grass roots" effort we have partnered with the Palos Verdes School Garden Program.  Locale90 will be sponsoring a pilot program of an educational herb garden in two elementary schools in Palos Verdes.  Locale90 will provide all the necessary support for the children to learn about the herbs and how to cultivate and harvest them.  After the harvest, Locale90 will host a "Harvest Fundraiser" for each school and use the herbs in the food we make.  A percentage of the proceeds from the harvest will go back to each school.  In addition, Locale90 will host private "Pizza Making Educational Parties" for the students to attend so that they can learn how their harvested produce gets used in our food.
Additional Community Partnerships
We are also very proud to partner with the following organizations: